Parents, lets get excited!
Tutoring is happening here at West Middle School.
Every Tuesday and Thursday from 4:00 PM to 5:15 PM for students that want to be successful throughout the school year.
Bus Transportation is available afterwards.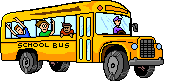 Welcome to DeSoto West
Academic Achievement in Mathematics 2014
Where our students and teachers are all proud to be R.A.R.E.

Check out West Latest News for updates!
We all have been working hard this first marking period.
Lets keep the ball rolling!
Here at West we want nothing but the best for our students!
WMS SpiritWeek
Tuesday, October 7- Friday, October 10th
$1 a day or $2 for the entire week of participation
Daily Themes

Monday-Fair Day, NO SCHOOL…
Pajama Tuesday: brush your teeth and come to school in your PJ's (appropriate length and style, of course-no shorts or night gowns)
Jersey/Team Dress Wednesday: wear your sports uniform, favorite team jersey/shirt
Homecoming Pep Rally and Parade
Twinsie Thursday: dress like a friend or group of friends
Pink Out Friday- Every Friday in October, wear pink in support of Breast Cancer Awareness
---
West is the Best from all the rest!

Let's make it a great day or not...The choice is yours!