West Middle School International Male Leadership Academy (Opens 2015-2016)

In addition to the standard middle school curriculum, The West MS International Male Leadership Academy will incorporate a weekly character, civic, and leadership learning component. Additionally, nontraditional sports, i.e. lacrosse, will be offered. Each classroom will be a place that where education is directed to the unique learning styles of boys. In addition, we will provide a culture where competition in academics is a natural fit and it is cool for boys to study. As a result, the teaching staff will be highly trained in research based strategies that benefit young males; consequently, our students will be more academically successful and motivated to be life-long learners.

Research reveals that boys learn differently than girls. There are gender specific educational styles and expectations for teacher-student relationships. Boys and girls bring different needs and goals to the classroom.

Adolescence is a turbulent time for growth: physically, socially and academically. The pressure to assume an identity is formidable. The all boys setting will allow our students freedom to be themselves without worrying about what the girls think. It is our goal to create a successful male leadership magnet that embraces a peer culture where young men feel free to be themselves, pursuing their interests and talents regardless of social stereotyping.

You can expect highly visible male role models, mentoring, extracurricular activities (including band, art, music, athletics, choir, etc..) and higher education, corporate, civic, and community partnerships. Parents will play a defining role as they will be required to volunteer each semester.

Reggie Lewis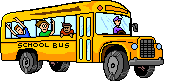 Check out West Latest News for updates!
---
At West
"All kids do learn but not on the same day and not at the same way"

Let's make it a great day or not...The choice is yours!