STAAR Testing is here. We need to do our best and not settle for the average. Here at West we are not average...Let's get prepared!
Parents, lets get excited!
Tutoring is happening here at West Middle School.
Every Tuesday and Thursday from 4:00 PM to 5:15 PM for students that want to be successful throughout the school year.
Bus Transportation is available afterwards.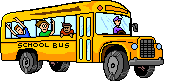 Welcome to DeSoto West
Academic Achievement in Mathematics 2014
Where our students and teachers are all proud to be R.A.R.E.

Check out West Latest News for updates!
---
West is the Best from all the rest!

Let's make it a great day or not...The choice is yours!